We're the proud winner of the Maternity & Infant Best Creche of the Year in both 2015 and 2013, as well as being a finalist in 2014.
"Every child in Kilminchy School House is recognised as a unique individual and this respect for individuality is evident in everything that the service does from the curriculum to the stimulating and creative child-centred environments.  Children who attend Kilminchy School House are encouraged to be active participants in their own learning and to be decision makers. Children are supported in their learning by a caring team and a dedicated manager. This service should be highly commended for their innovative outdoor learning experiences and their Forest School Initiative. This powerful and innovative approach enables young children to be independent, self-motivated, courageous, considerate and sets them up for lifelong learning. It particularly supports the development of self-esteem and self-confidence. Well done Kilminchy School House on a well deserved win!"
Maternity & Infant Awards, 02.11.2015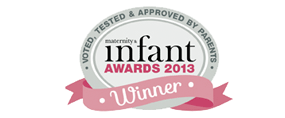 "There is a dedicated and well experienced team at Kilminchy School House who recognise each child's uniqueness, and who support the child's holistic development. Warm, caring and trustful relationships between the staff team and the children are evident. Attention to detail is of high standard and it is no surprise that they are today's winner."
Maternity & Infant Awards, 25.10.2013
2014 & BEFORE
"Every continued success into the future, it was a most enjoyable show and a fantastic display of creativity."
Minister for Children and Youth Affairs Charlie Flanagan, 06 June 2014
"To Sonya and all the staff at KSH. What a wonderful graduation show today. It just shows the amount of hard work and dedication all of you have put into the children who attend KSH. Roisin has enjoyed every minute she has spent at KSH and I have no doubt that she will carry much treasured memories with her. Thank you so much for everything you have all done for Roisin".
From Catrions O'Hearne, 06 June 2014
"A very big thank you to all who have helped Ryan over the last year. He has had the most wonderful memorable time. I'm sure you will remain in his thoughts for a long time to come (especially Lisa). I wish you all well and continued success in all your endeavours. Good luck with the Awards this year as you continue to strive even further, no doubt you will come out top again as your hard work, dedication, and determination shines through. All our love."
Grace and Robert Byrne, 25 June 2014
"Thank you all so much, for all the games, songs, trips and everything we have done over the last year. I started KSH as a scared 3 year old... I'm now a confident happy 4 year old. I will miss you all very much. I've been so lucky to have you all. Love always and forever."
Bailey, 14 June 2014
"Thank you all for everything over the last few years, you have all been so kind, patient, understanding and helpful and Sophia has many years of happy memories. We can't thank you all enough".
The Whelan Family, 25 June 2014
"Thank you so much to all the staff at KSH.We are indebted to you all for creating such a happy and fun place for Cillian to spend his pre-school years. Since we joined KSH, he is like a different child and so much more content & that is all down to you. You are all so patient and kind and Cillian always speaks very highly of you all. He will miss you all. Well done and you thank so much again."
From Lorraine and Ian O' Callaghan, 17 June 2010
"Thank you so much everyone for the invaluable time, sensitivity, love and care you have shown to Lale and Gunay throughout the last six years. Kilminchy School House has been a stable and integral part of their lives and development. We look forward to bringing Gunes here".
Joy and Onur Bingol, 18 Sept 2009
"Sonya, we have  been coming here for about six years and  we can honestly say that the kids have thrived here, they have been so happy. A big thank you, to you and especially the girls who work here, as without them, there would be no KSH."
Helan Moore, 18 June 2010
[ Read Testimonials 2019-2020 ] |[ Read Testimonials 2017-2018 ] |[ Read Testimonials 2015-2016 ] | [ Read Testimonials 2014 & before ]