MONTESSORI CURRICULUM
Our children are divided into groups according to their age; Wobbler/Toddler, Montessori Playgroup and Advanced Montessori. We are very much inspired by many of the principles from the Reggio and Steinar Methods and these are incorporated into our programme.
THE MONTESSORI METHOD
The Montessori approach is unique. It is based on a balance between freedom and structure especially designed for the young child. Doctor Maria Montessori, the first physician in Italy, developed a philosophy which later inspired vast changes to modern education. She recognised that children have an innate desire to explore and learn, and developed an approach which encourages and maximises each child's learning potential.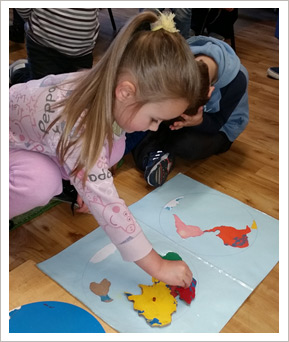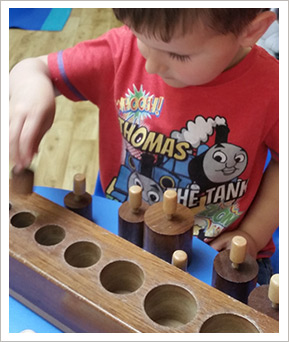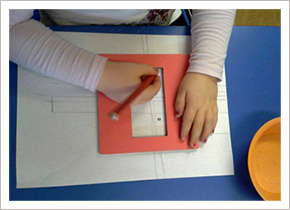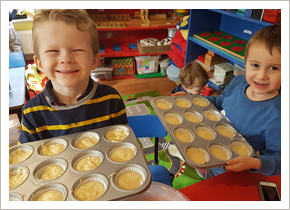 THE FIVE BASIC AREAS
SENSORIAL materials are designed to help children to become more perceptive to understanding concepts and learn language, facilitating their focus on the details of the world around them.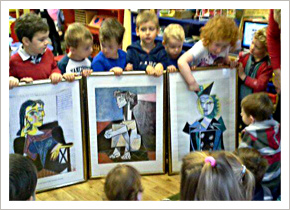 PRACTICAL LIFE materials provide the link between home and school and enhance the development of co-ordination, concentration and independence.
LANGUAGE materials increase vocabulary, explore the sounds of the English language and help children read and write. Activities commence with oral language work, such as stories, speaking and sound games.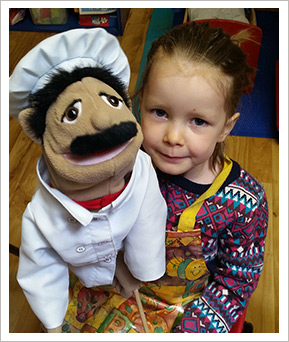 MATHEMATICAL concepts are offered to children concretely. Hands on materials create an enjoyable approach to Arithmetic and Geometry.
CULTURAL materials provide children with experiences in Geography, History, Art and Natural Science.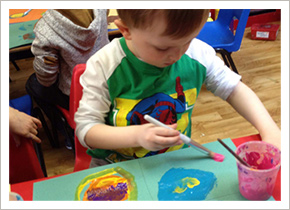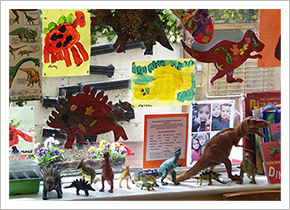 To consolidate the learning process, a variety of strategies from Irish, UK and USA national curriculum's, will be integrated, in order to reinforce concepts through cross curricular activities.
ACTIVITIES AVAILABLE
The activities listed below will be freely available throughout each session.

- Playdough
- Baking
- Cutting and Sticking
- Arts & Crafts
- Sand & Water play
- Primary Movement
- Sensory Play
- Gardening
- Domestic Play Home area
- The farm / Cars
- Construction floor toys/table top toys
- Physically active indoor/outdoor play area
- Relaxation & book area
- "The Stage" dressing up area
- Computers
- Irish Dancing
- Yoga
- Zumba
In addition, the children will be exposed to the arts which will include dance, music and movement, drama and improvisation.